Available Little BEAginnings Dolls
Want to get that extra special, one of a kind gift? Our Little BEAginnings dolls are merely smaller and less articulated versions of our larger, Little Bea's Make Believe dolls. They do not have the bendable fingers or the wooden support running through their bodies, making them more cuddly and portable than their counterparts. All our dolls are handmade, ball jointed cloth dolls with beautiful, hand painted faces. They are approximately 13 inches tall.

Because of the slightly more delicate nature of these dolls, they are intended for ages 6 and up. There are small parts that, if removed, could become a choking hazard. This doesn't mean they can't be played with and loved!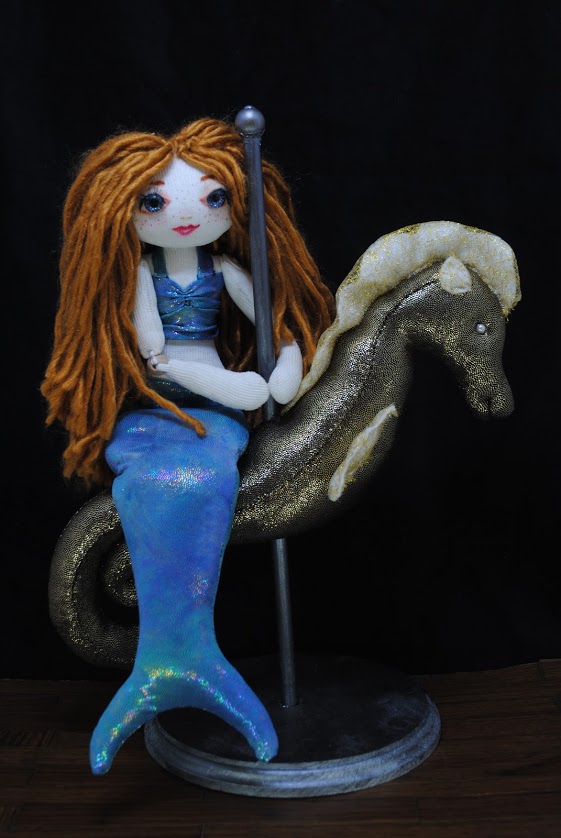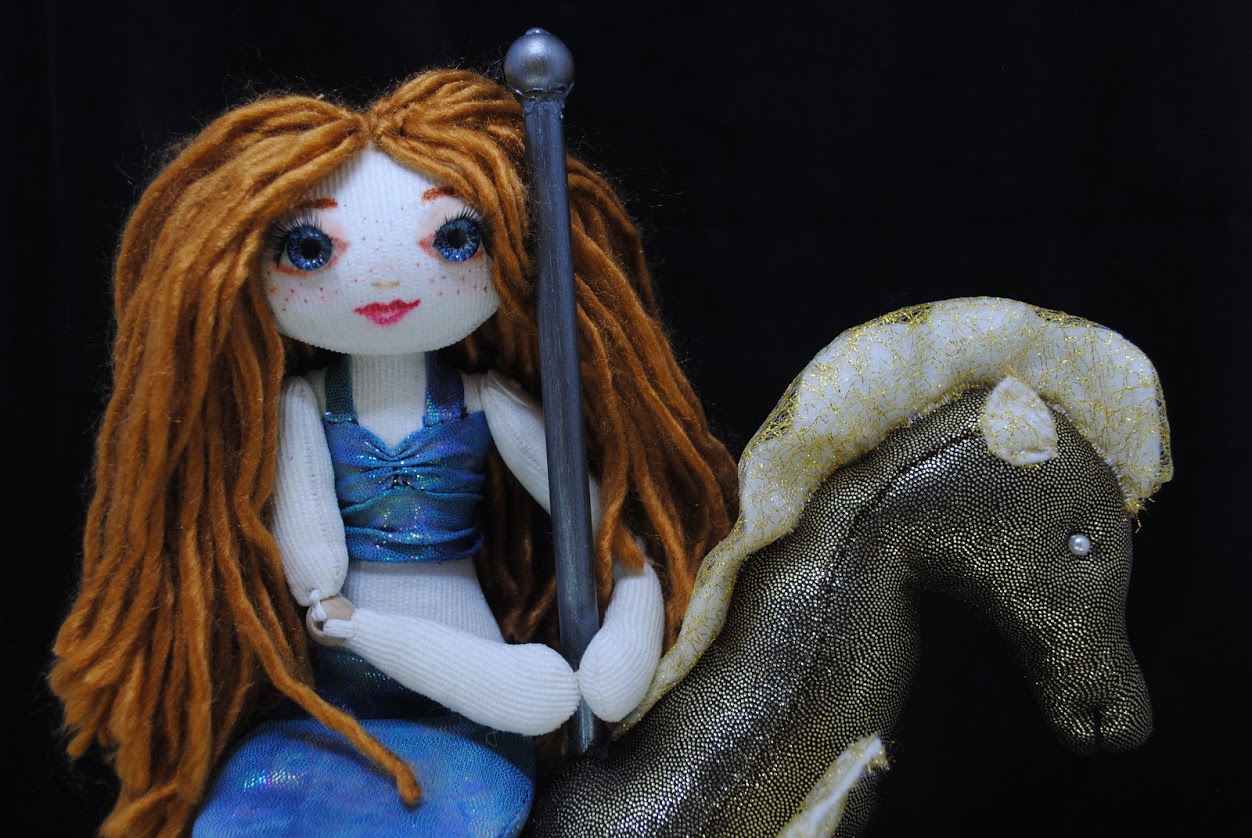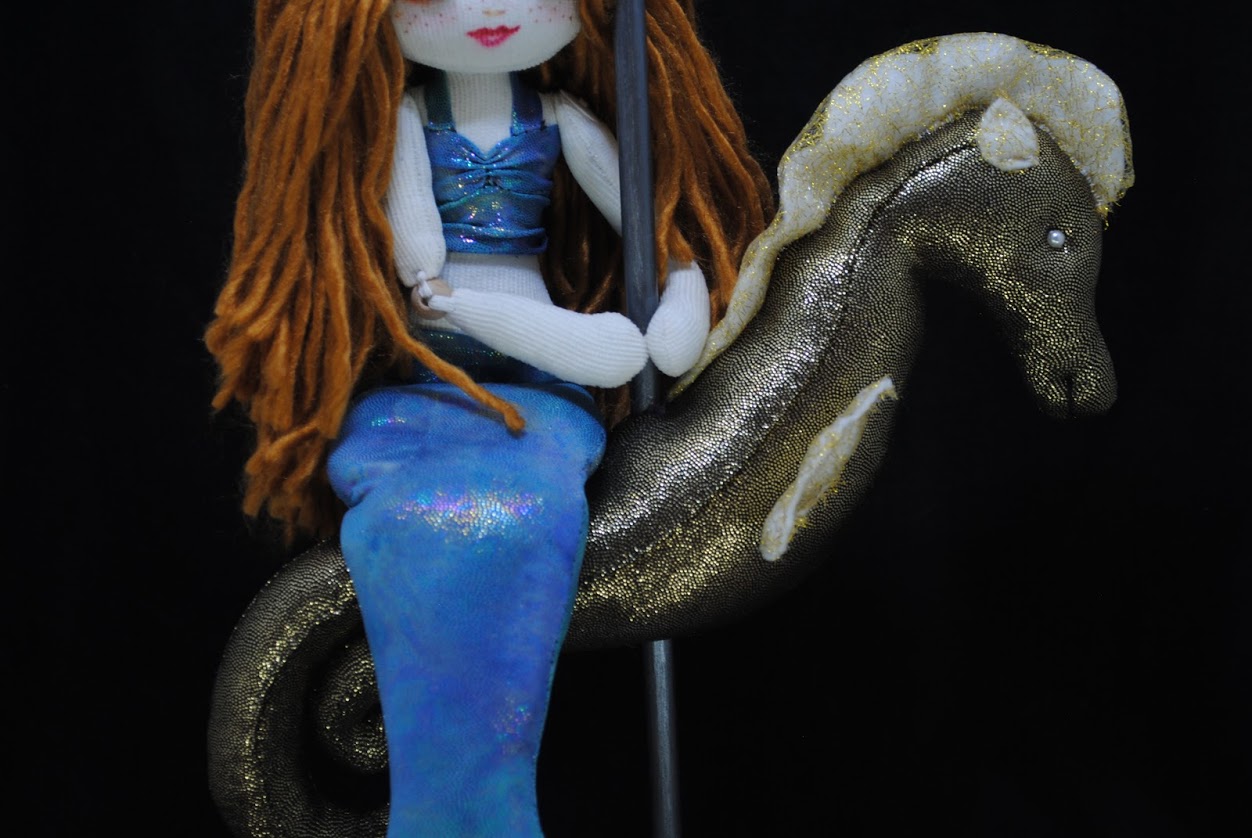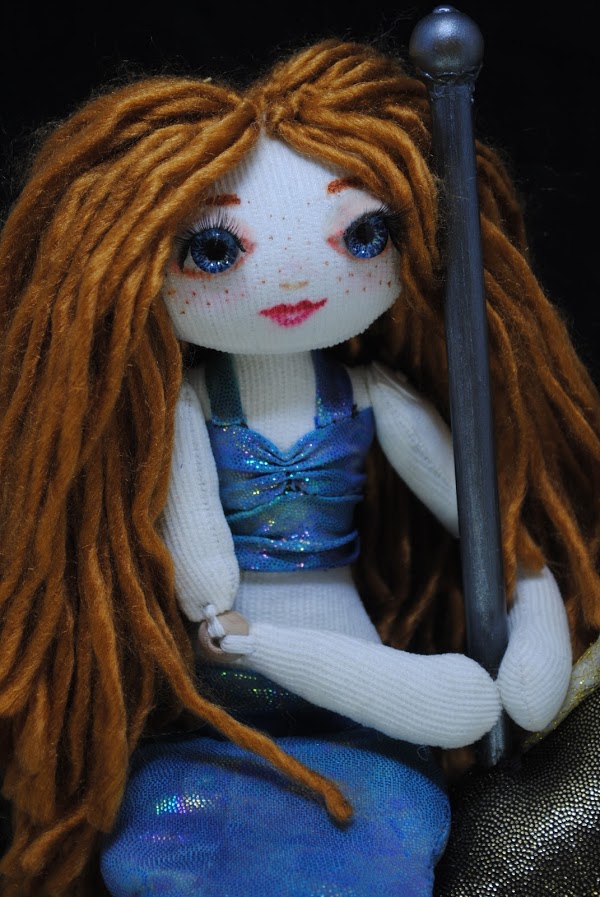 Mermaid Carousel doll. Approximately 13 inches tall. Handmade cloth doll. Mermaid is removable from seahorse. $50